The OCA Walkathon is back!
The Oman Cancer Association have announced the date for their annual walkathon and Pink Ribbon initiative.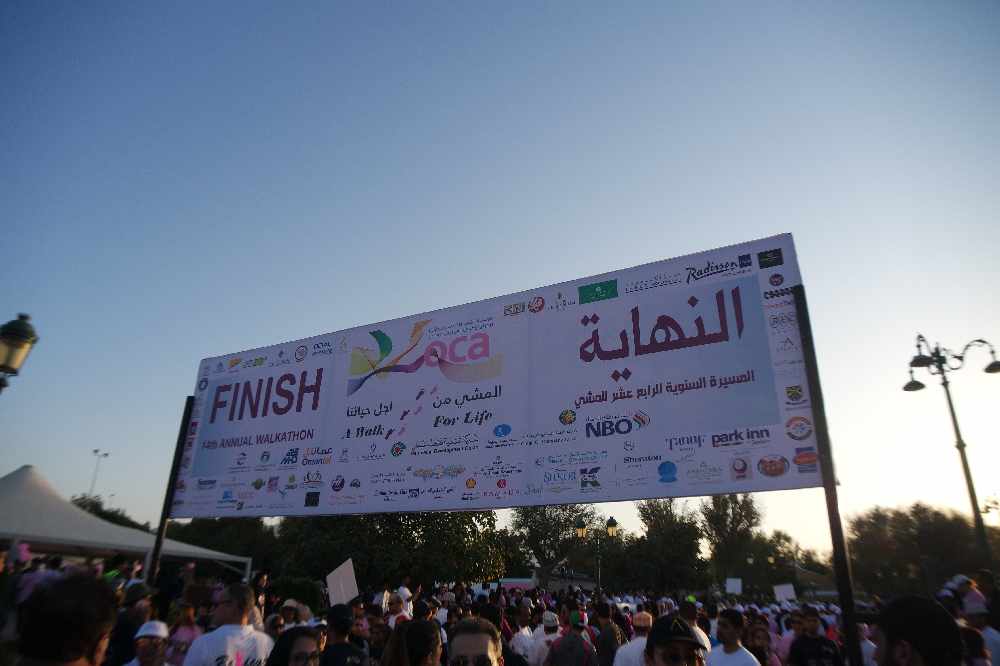 The OCA's 15th walkathon will be held on Tuesday, October 30th from 4pm-6.30pm at Qurum Park. Last year 8,000 people attended the annual 2km event and the OCA want this year's event to be even bigger. If you want to register to take part in this year's event, visit the Pink Ribbon initiative throughout October at four malls: Muscat Grand Mall, City Centre Muscat, City Centre Qurum, and Oman Avenues Mall.
The month of October is dedicated to raising awareness nationally for breast cancer care and to remember the victims of breast cancer, their families and to further support and assist in the rehabilitation of the cancer survivors.
Here's some photos from last years walkathon.