Top 5 places for Christmas Lunch in Oman 2022
Looking for the perfect brunch, lunch or dinner for Christmas day in Muscat?
Here's is your ultimate guide to eat out this Christmas in Oman:
Crowne Plaza:
Christmas with a view at Crowne Plaza, Muscat.
Restaurant brunch 36 OMR
Dukes brunch 3O OMR
Woodlands:
Spice up Christmas 2022!
Set Indian lunch menu 12.5 OMR
Muscat Hills:
Christmas on the beach? Yes, please.
Buffet lunch 50 OMR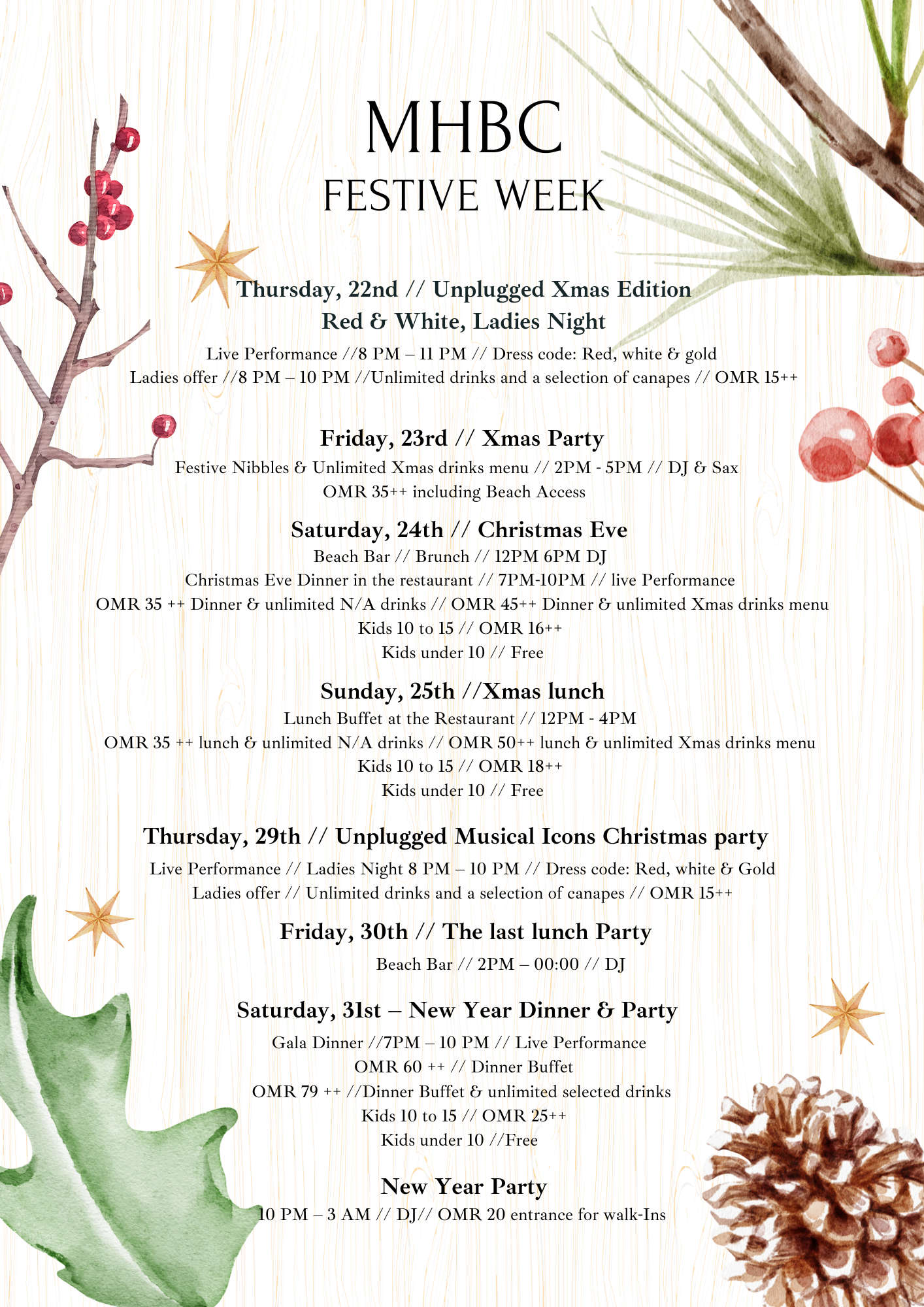 Al Bustan Palace:
Christmas at the Ritz!!
Brunch at The Pavillion 60 OMR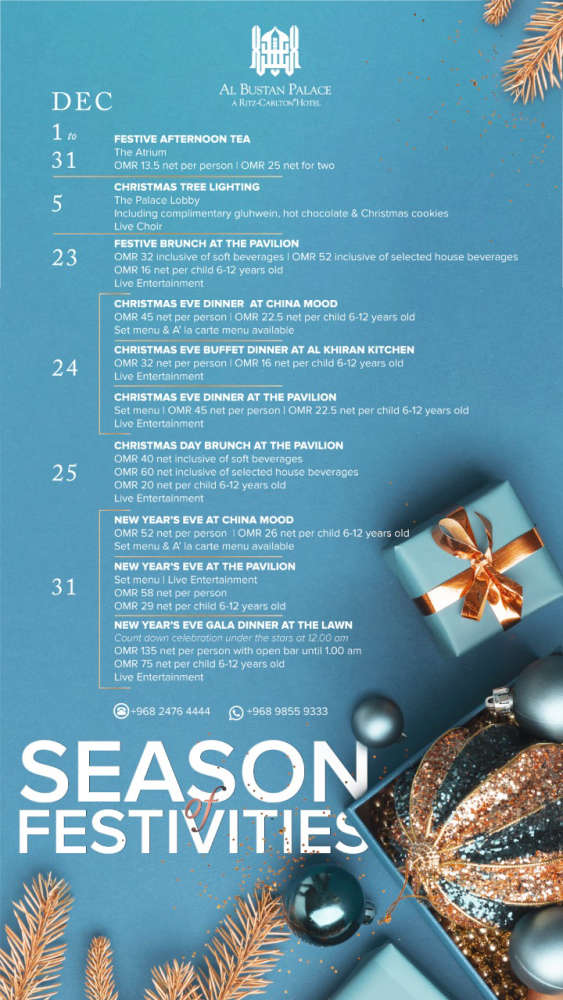 Hormuz Grand
Have a grand Christmas with the whole family.
Brunch 42 OMR