Travis Scott and Kylie Jenner release statements following Astroworld Festival
Music fans are truly devastated after the fatal incident in Houston.
About 50,000 people were at the sold-out Astroworld Festival at NRG Park stadium complex when the incident began just after 9pm officials said.
Videos from the event showed Travis Scott [rapper and event organizer] on an outdoor stage pause and looking on in confusion as an ambulance with flashing lights moved into the densely packed crowd.
Members of the crowd had surged towards a stage and were crushed against each other at the Houston music festival on Friday, 5th November. At least eight people were sadly killed and others were injured in the chaos.
Kylie Jenner [Travis Scott's partner] issued a statement regarding the tragedy at Astroworld Festival: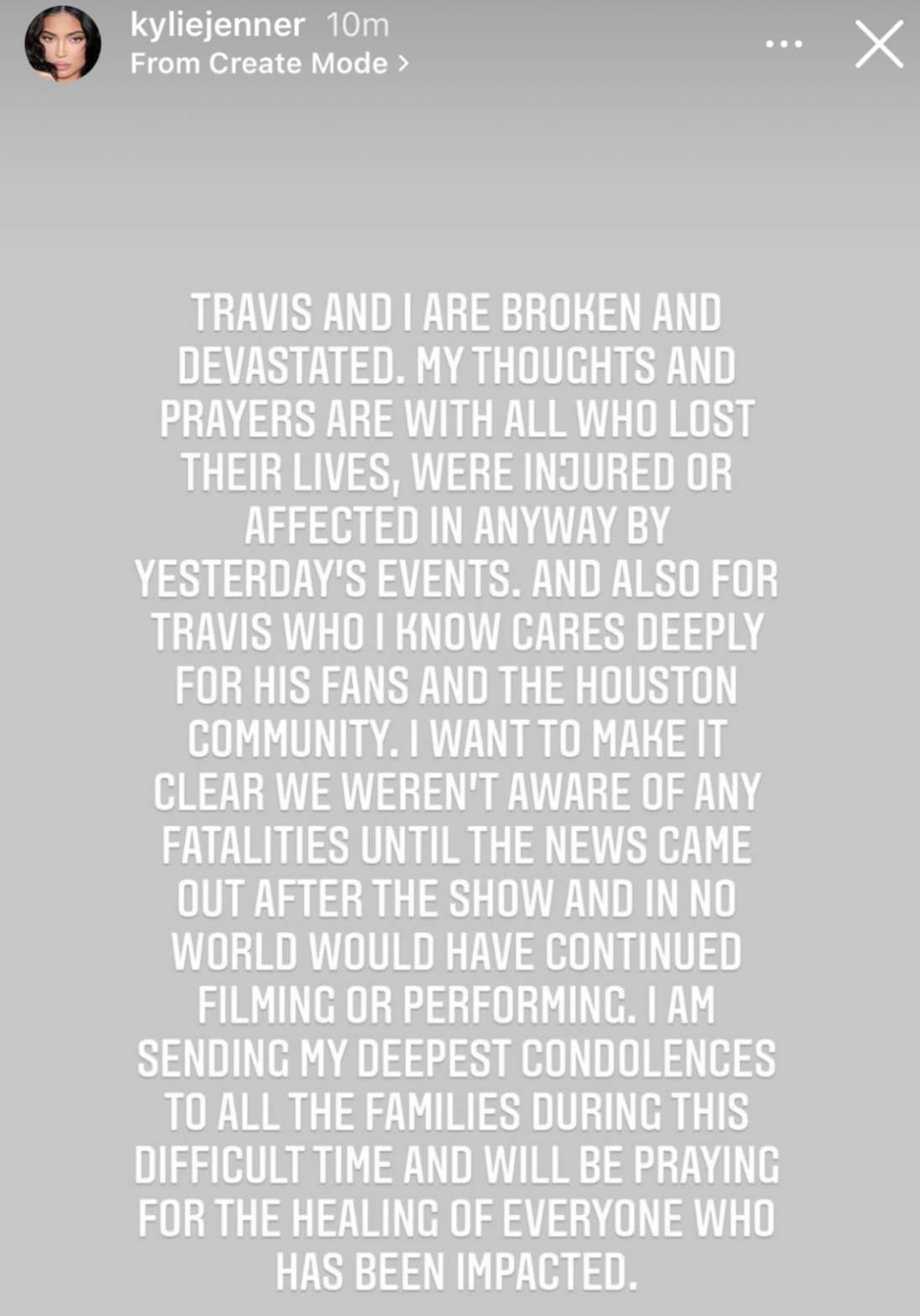 Travis also released a statement online following the horrific incident:
November 6, 2021