Whose Line is it Anyway? - Live in Muscat!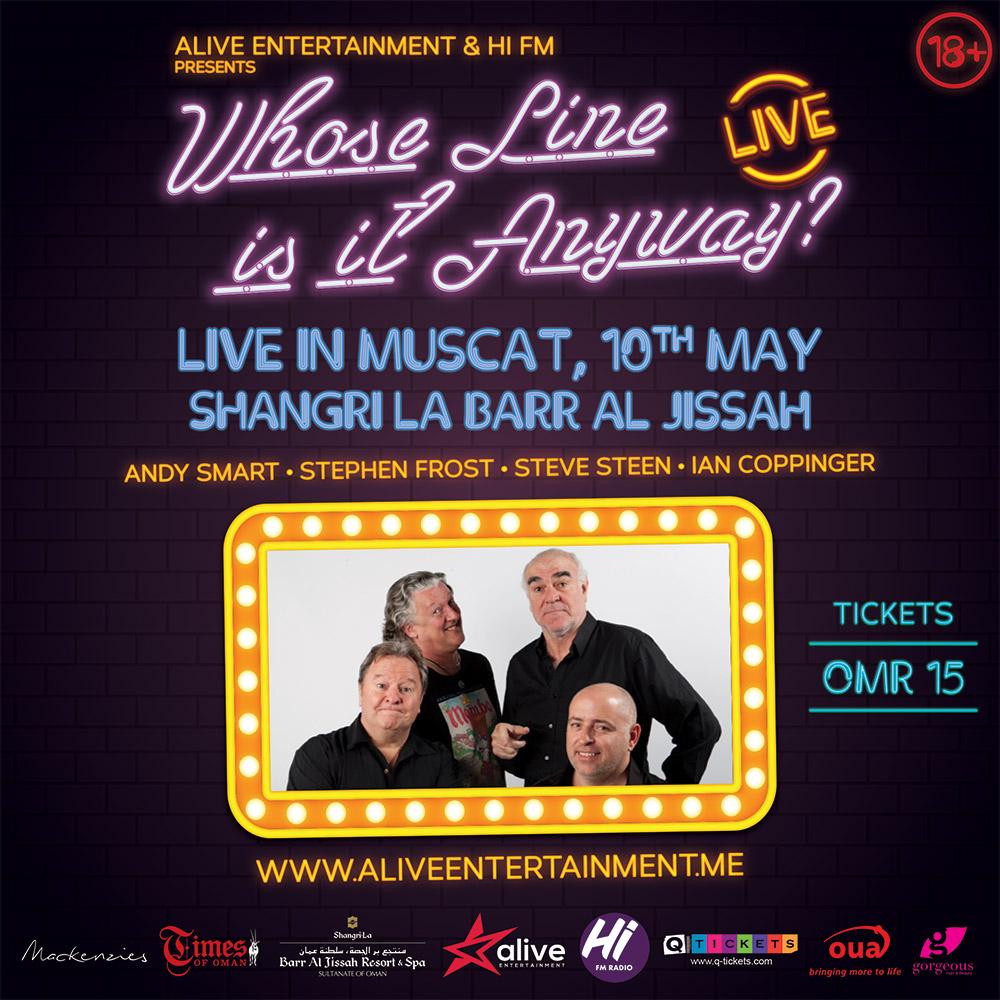 We think it's about time we all went out and had a good laugh! And what better way to do that than with one of the world's best-improvised comedy shows?!
"Whose Line is it Anyway?" is coming to the Shangri-La Barr Al Jissa on May 10th!
Not like any ordinary stand up comedy show, there are no scripts and no safety nets, just your suggestions! The wilder the suggestions the funnier the show!
Tickets start from OMR15 and you can get them at q-tickets.com!