Free Lunch Thursday with Chez Sushi

Because who doesn't want free Lunch?
Every Thursday we here at Hi FM are doing Free Lunch Thursday and giving away free food for you and your work friends!
Is it a colleagues birthday? Maybe someone leaving? Or you probably need to suck up to your boss right?
Well we've got you covered, with free lunch from Chez Sushi.
A new concept to Oman, Chez Sushi allows you to pick the ingredients, garnish, dressing and watch the team roll in-store.
Chez Sushi is the first sushi restaurant in Oman to offer an online ordering system, allowing you to build your own rolls from the comfort of your home, and get them delivered to you easily, conveniently and fast!
Robin & George will be coming to your workplace!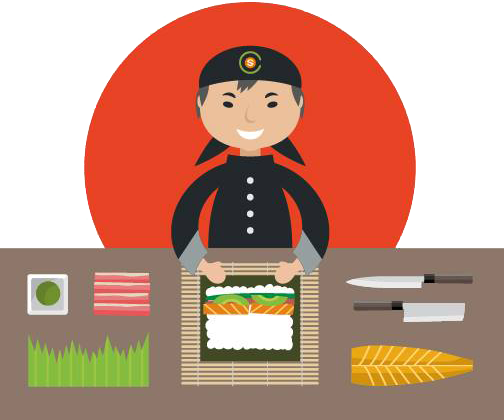 We're not just gonna have anyone deliver you your lunch, Robin and George will be coming to you to give you your free lunch, because they get paid too much already, we thought we'd make them work for their money!
All that's left to do now is tell us why you deserve some free lunch, enter your details below, and we could be bringing you some free lunch from Chez Sushi on Thursday!
Lunch is on us!