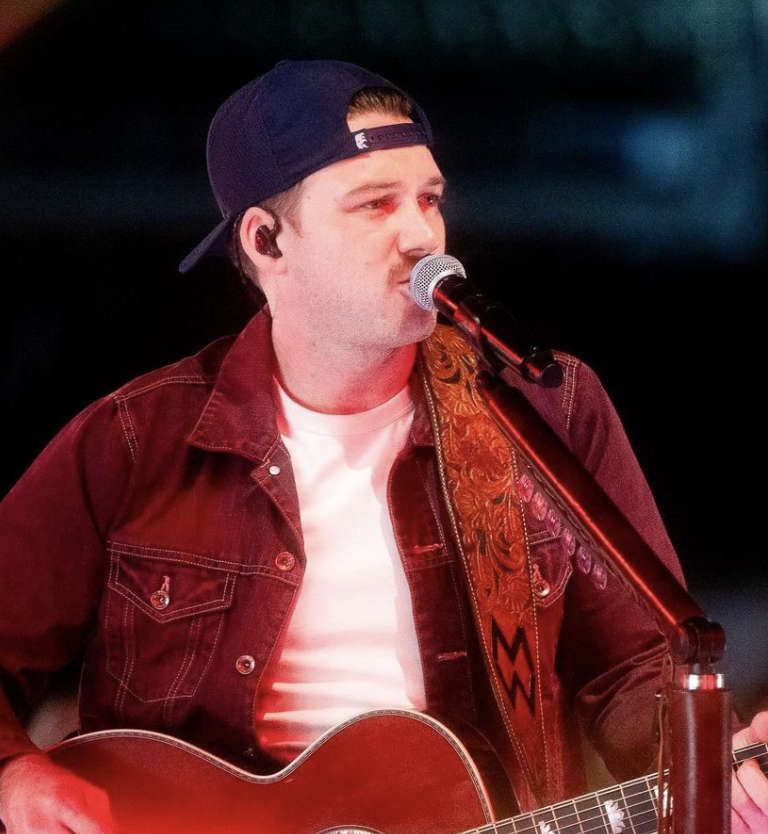 Watch the videos here...
The Billboard Music Awards took place on Sunday.
The top winner of the night was Morgan Wallen with 11 wins, while Taylor Swift was the biggest female winner adding 10 prizes on the night.
Taylor Swift's 10 wins and Drake's 5 on Sunday night put them in a tie for the winningest artists of all time at the Billboard Music Awards.
Way to go both!
Taylor thanked her fans in a very heartfelt video:
While Morgan offered a live performance:
See the full list of winners here:
Top Artist
Taylor Swift
Top New Artist
Zach Bryan
Top Male Artist
Morgan Wallen
Top Female Artist
Taylor Swift
Top Duo/Group
Fuerza Regida
Top Billboard 200 Artist
Taylor Swift
Top Hot 100 Artist
Morgan Wallen
Top Hot 100 Songwriter (NEW)
Taylor Swift
Top Hot 100 Producer (NEW)
Joey Moi
Top Streaming Songs Artist
Morgan Wallen
Top Radio Songs Artist
Taylor Swift
Top Song Sales Artist
Taylor Swift
Top Billboard Global 200 Artist
Taylor Swift
Top Billboard Global (Excl. U.S.) Artist
Taylor Swift
Top R&B Artist
SZA
Top R&B Male Artist
The Weeknd
Top R&B Female Artist
SZA
Top R&B Touring Artist
Beyoncé
Top Rap Artist
Drake
Top Rap Male Artist
Drake
Top Rap Female Artist
Nicki Minaj
Top Rap Touring Artist
Drake
Top Country Artist
Morgan Wallen
Top Country Male Artist
Morgan Wallen
Top Country Female Artist
Taylor Swift
Top Country Duo/Group
Zac Brown Band
Top Country Touring Artist
Morgan Wallen
Top Rock Artist
Zach Bryan
Top Rock Duo/Group (NEW)
Arctic Monkeys
Top Rock Touring Artist
Coldplay
Top Latin Artist
Bad Bunny
Top Latin Male Artist
Bad Bunny
Top Latin Female Artist
Karol G
Top Latin Duo/Group
Fuerza Regida
Top Latin Touring Artist
Karol G
Top Global K-Pop Artist (NEW)
NewJeans
Top K-Pop Touring Artist (NEW)
BLACKPINK
Top Afrobeats Artist (NEW)
Burna Boy
Top Dance/Electronic Artist
Beyoncé
Top Christian Artist
Lauren Daigle
Top Gospel Artist
Kanye West
Top Billboard 200 Album
Morgan Wallen, One Thing at a Time
Top Soundtrack
Barbie: The Album
Top R&B Album
SZA, SOS
Top Rap Album
Drake & 21 Savage, Her Loss
Top Country Album
Morgan Wallen, One Thing at a Time
Top Rock Album
Zach Bryan, American Heartbreak
Top Latin Album
Bad Bunny, Un Verano Sin Ti
Top K-Pop Album (NEW)
Stray Kids, 5-STAR
Top Dance/Electronic Album
Beyoncé, RENAISSANCE
Top Christian Album
Anne Wilson, My Jesus
Top Gospel Album
Maverick City Music x Kirk Franklin, Kingdom Book One
Top Hot 100 Song
Morgan Wallen, "Last Night"
Top Streaming Song
Morgan Wallen, "Last Night"
Top Radio Song
Miley Cyrus, "Flowers"
Top Selling Song
Taylor Swift, "Anti-Hero"
Top Collaboration
Metro Boomin, The Weeknd & 21 Savage, "Creepin'"
Top Billboard Global 200 Song
Miley Cyrus, "Flowers"
Top Billboard Global (Excl. U.S.) Song
Miley Cyrus, "Flowers"
Top R&B Song
SZA, "Kill Bill"
Top Rap Song
Drake & 21 Savage, "Rich Flex"
Top Country Song
Morgan Wallen, "Last Night"
Top Rock Song
Zach Bryan, "Something in the Orange"
Top Latin Song
Eslabon Armado x Peso Pluma, "Ella Baila Sola"
Top Global K-Pop Song (NEW)
Jung Kook ft. Latto, "Seven"
Top Afrobeats Song (NEW)
Rema & Selena Gomez, "Calm Down"
Top Dance/Electronic Song
David Guetta & Bebe Rexha, "I'm Good (Blue)"
Top Christian Song
Brandon Lake, "Gratitude"
Top Gospel Song
CeCe Winans, "Goodness of God"
Chart Achievement Award
Mariah Carey, "All I Want for Christmas Is You"
Catch Mariah's festive performance here: