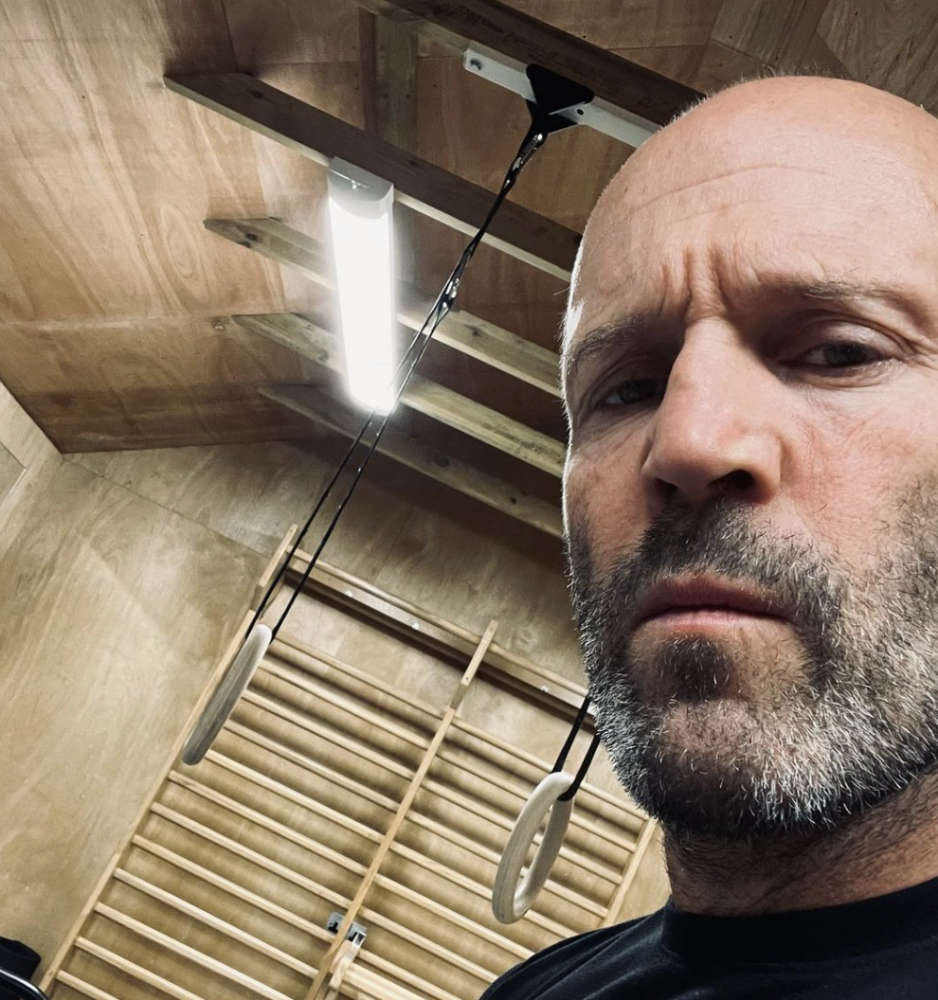 Do you agree with this list?
Men you may be in luck!
A recent survey found that 88% of women find bald men attractive.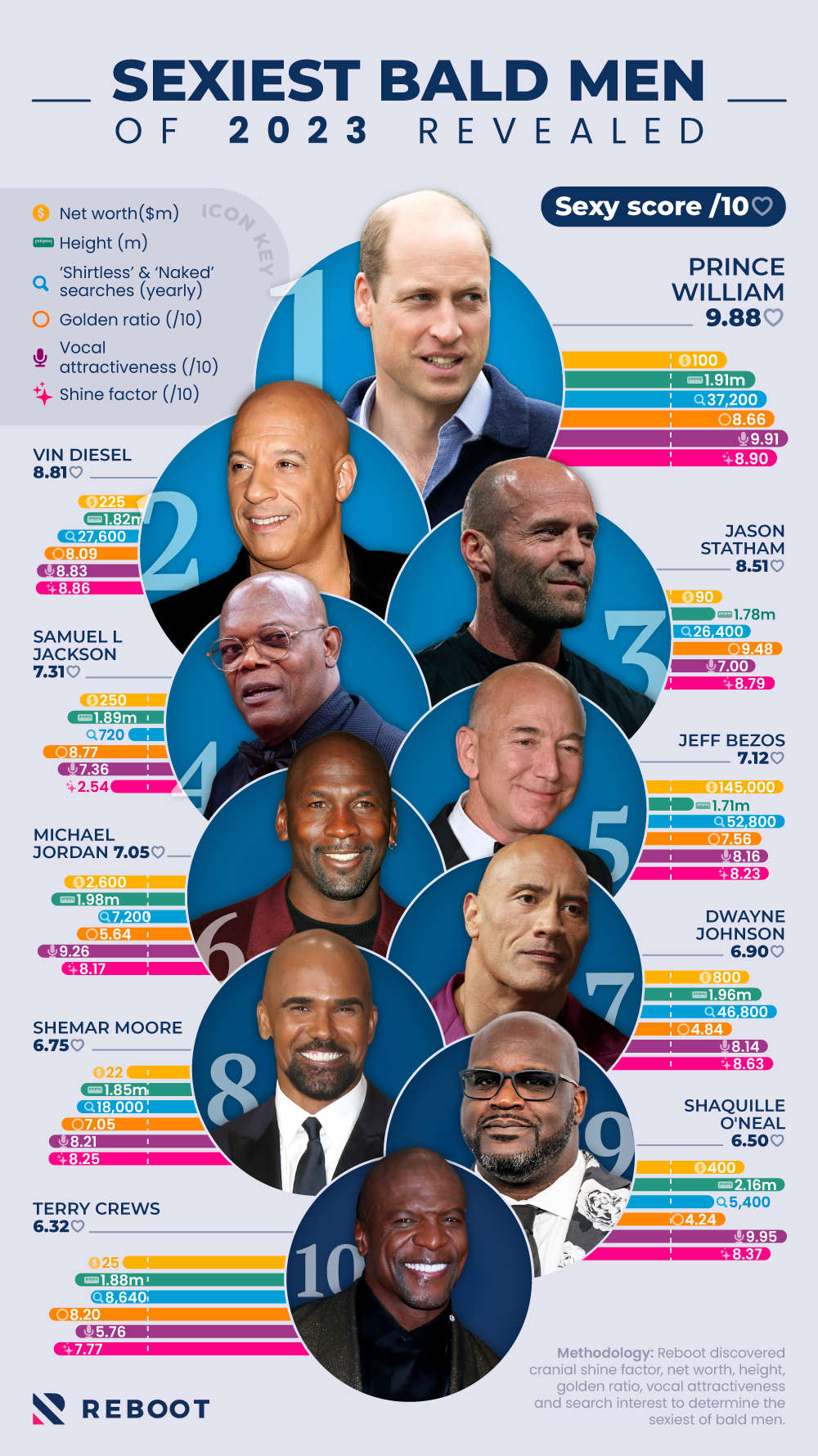 1. Prince William
Scoring a showstopping 9.88/10, The Prince of Wales has, once again, been crowned the sexiest bald man of 2023, and science agrees. A heartthrob in his luscious-locked younger years, William is having somewhat of a renaissance, with 37,000 fans (roughly 9,500 more than Vin Diesel) around the globe scouring for images of the British royal beauty.
Not only that, his smooth scalp scores a 74% for shine factor, his face a 72% score on the golden ratio and his voice an attractive score of 9.91 out of ten - only second to NBA analyst, Shaquille O'Neal, who has the sexiest voice among analysed.
2. Vin Diesel
Despite claiming the title of sexiest bald man in 2022, Vin Diesel has been dethroned in 2023, ranking in second place and a final sexy score of 8.81/10.
Vin Diesel's bald head ranked number one for shine factor out of all the celebrities compared as part of the study, with a score of 74%. Additionally, his deep sultry voice scored an 8.83 out of ten for attractiveness. Despite measuring close to the average height for males at 5 ft 9, this was not quite enough to beat Prince William's impressive 6 ft 2 frame.
3. Jason Statham
Third on the list needs no introduction, as Jason Statham is renowned for his good looks and charm, scoring him a total of 8.51/10.
Statham is a winner when it comes to the golden ratio, with the top facial symmetry score (79%) on the list. The British actor also boasts 26,000 global yearly searches for him.
4. Samuel L. Jackson
After being named the 'sexiest man alive' by Glamour Magazine's 2023 November issue, it's easy to see why Samuel L. Jackson claimed a place within the top five on this list too.
Carrying a net worth of $250 million, and scoring a golden ratio of 73%. With a deep and confident voice, the respected American actor achieves a 7.36 for vocal attractiveness, earning him an overall sexiness score of 7.31/10.
5. Jeff Bezos
Money talks and it has certainly landed the world's second richest man a top spot on this list. With a net worth of over $144 billion, Jeff Bezos can add scientifically sexy to his list of appealing traits. Bezos scores an overall 7.12/10 for sexiness.