Rachel Chew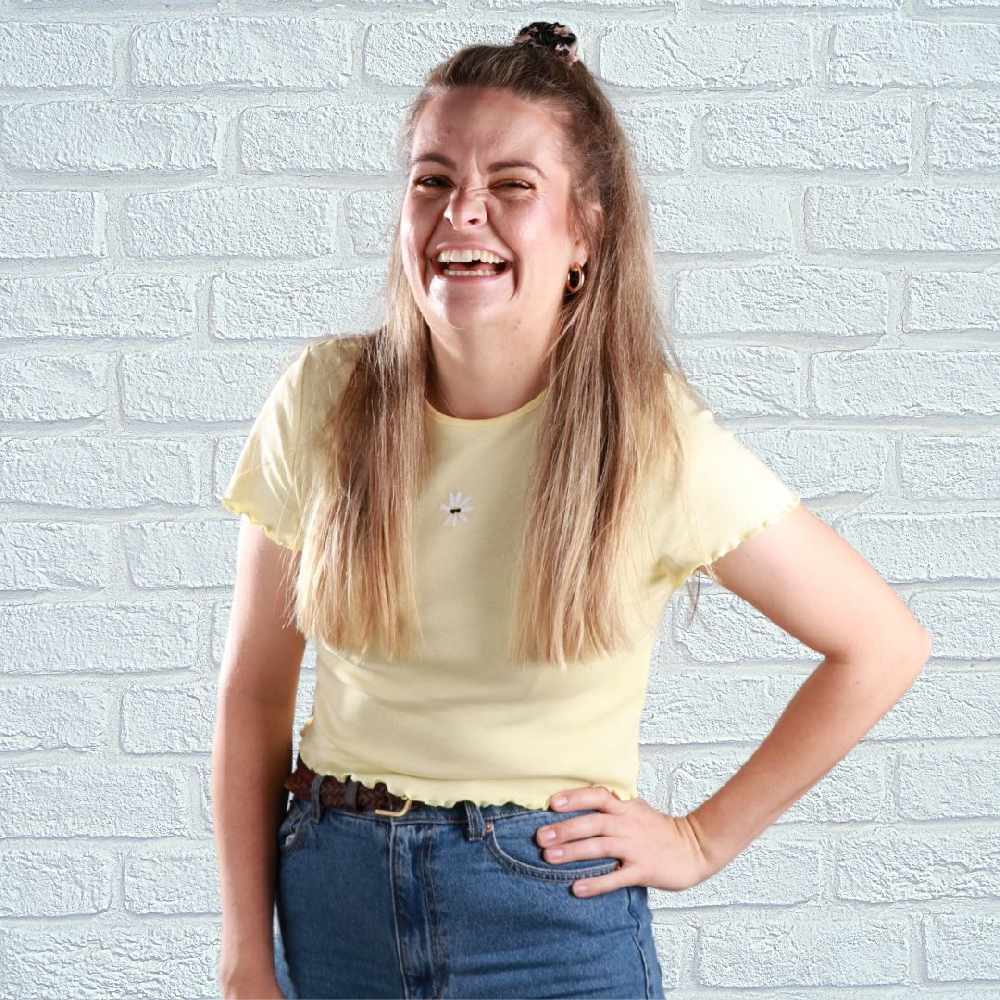 Rachel can be described very easily; LOUD!
Her laugh is unmistakable and she once got kicked out of science class at school for talking too much, so it makes sense that she now does it for a living. She moved here in September 2019 and has already crashed her car three times, despite that she is the one getting you home weekdays 4-7pm.
Click the links to stalk Rachel on Insta and Twitter!
And if you want to get in touch with the show drop your deets below...
Bits from the show:
Tuesday, 22nd June:
Some of the comments are too funny!
Monday, 21st June:
This is what we NEED on a Monday!
Sunday, 20th June:
Apparently I'm Indian now? pic.twitter.com/SwXrbdDcVS

— Rachel Chew (@RachelChew3) June 19, 2021
Notice anything wrong here?
Thursday, 17th June:
Can he release this as an actual song, please?
Tuesday, 15th June:
OH JESSICA!
Sunday, 13th June:
Got to love the snorts!
Thursday, 10th June:
Balenciaga Crocs are here because hey why not? pic.twitter.com/6b9ggsMv1j

— Kim Bhasin (@KimBhasin) June 8, 2021
JUST NO!
Sunday, 6th June:
Tomorrow we'll have a six year old, and like so many girls her age she insisted on a cake depicting the future Queen Elizabeth I witnessing the execution of Anne Boleyn by Henry VIII pic.twitter.com/4HC5khHjur

— Edmund Kingsley (@KingsleyEdmund) May 29, 2021
Each to their own... Does look yummy though!
Monday, 31st May:
You will never un-hear this!!!
Sunday, 30th May:
Some people have too much spare time!
Thursday, 27th May:
the screaming is killing me 😭😭 pic.twitter.com/IjuBfDpfwY

— niggasbebrokeokayy (@khilanii) May 26, 2021
This gets funnier the more you watch it!
Monday, 24th May:
The comments section is popping off!
Sunday, 23rd May:
If you don't ask, you don't get...
Thursday, 20th May:
WILLIAM'S GOT GUNS! https://t.co/AdPWddg3a4

— Rachel Chew (@RachelChew3) May 20, 2021
The comment section is very THIRSTY...
Sunday, 16th May:
Subscribing purely for the commentary!
Monday, 10th May:
Message from a landlord; don't cook meals in the kitchen pic.twitter.com/YitOWxxxJV

— Fenster 🇵🇸 (@FensterDJ) May 9, 2021
Landlord of the year, right?
Sunday, 9th May:
Friendly trolling sounds like a great way to keep busy after curfew!
Thursday, 6th May:
We need more press conferences from parents. 😂

(via: @lizslayed)pic.twitter.com/GdYjF2Yapd

— Tim and Friends (@timandfriends) May 5, 2021
Agreed, we definitely need more of these!
Tuesday, 4th May:
Play it cool Ben, play it cool...
Monday, 3rd May:
Hi, @ShouZiChew congrats on becoming @tiktok_uk's CEO... Fancy giving me a blue tick seeing as we share the same surname... pic.twitter.com/rot11Tf6eV

— Rachel Chew (@RachelChew3) May 3, 2021
Desperate? No!
Thursday, 29th April:
For the last six years I've kept a spreadsheet listing every parking spot I've used at the local supermarket in a bid to park in them all. This week I completed my Magnum Opus! A thread.

— Gareth Wild (@GarethWild) April 27, 2021
Anyone thinking about Lulu's car park now?
For the last six years I've kept a spreadsheet listing every parking spot I've used at the local supermarket in a bid to park in them all. This week I completed my Magnum Opus! A thread.

— Gareth Wild (@GarethWild) April 27, 2021
Wednesday, 28th April:
All of a sudden Oman's roads don't seem so crazy!
Tuesday, 27th April:
Event planning? Yea I know a thing or two pic.twitter.com/gyzNyqYzMx

— Natalie (@jbfan911) April 27, 2021
This is called organized!!!
Monday 26th April:
Sunday, 25th April:
The #JoshFight has begun. This is absolute mayhem! pic.twitter.com/1VQic21Dvt

— Yousef Nasser (@YousefKLKN) April 24, 2021
Only in America would this happen.
Thursday, 22nd April:
This is brilliant, lets hope the studying paid off!
Wednesday, 21st April:
Classic threat!
Tuesday, 20th April:
Best excuse ever!
Monday, 19th April: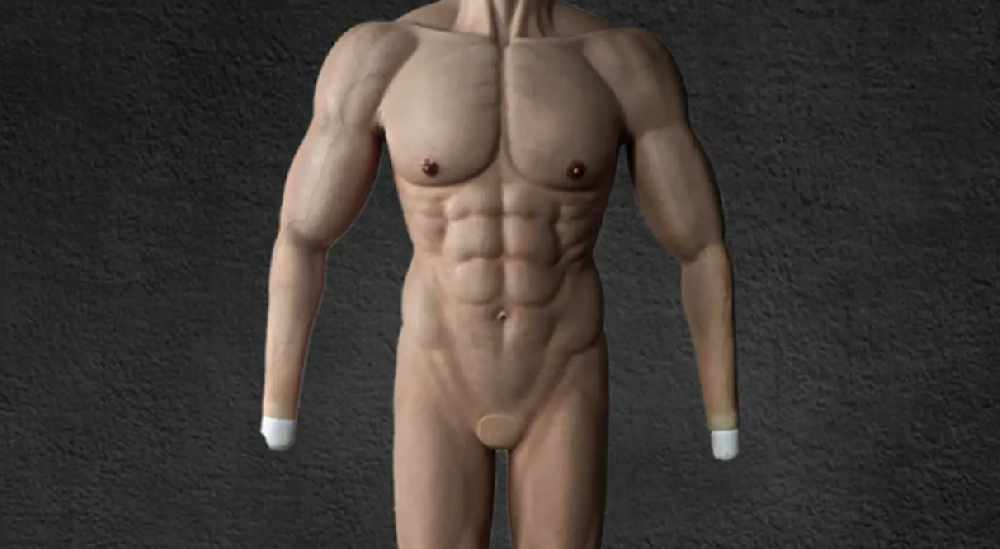 Despite gaining weight during the pandemic, this is still a no, imagine how sweaty it would be!
Sunday, 18th April:
This is soooo relatable right now!
Wednesday, 14th April:
You will never hear the word 'portfolio' the same way again!
Monday, 12th April:
Loving this girl's honesty!
Sunday, 11th April:
Janelleeeeeee just have a shawarma!
Thursday, 8th April:
This is in Thailand...Nakhon Pathom to be exact.

Seeing a lot of people asking if this is a Komodo Dragon or a monitor lizard.

A Komodo Dragon IS a monitor lizard. There are 70 species of monitor lizard.

But Komodo Dragons don't exist in Thailand except for zoos, etc. pic.twitter.com/ZydwwwGq4Q

— Yashar Ali 🐘 (@yashar) April 7, 2021
Just a normal day grocery shopping...
Wednesday, 7th April:
Trump: BOYCOTT COCA-COLA!

Also Trump: pic.twitter.com/7zfnRRF9LQ

— Brian Tyler Cohen (@briantylercohen) April 6, 2021
Nothing to see here!
Sunday, 4th April:
SCIENCE!
Thursday, 1st April: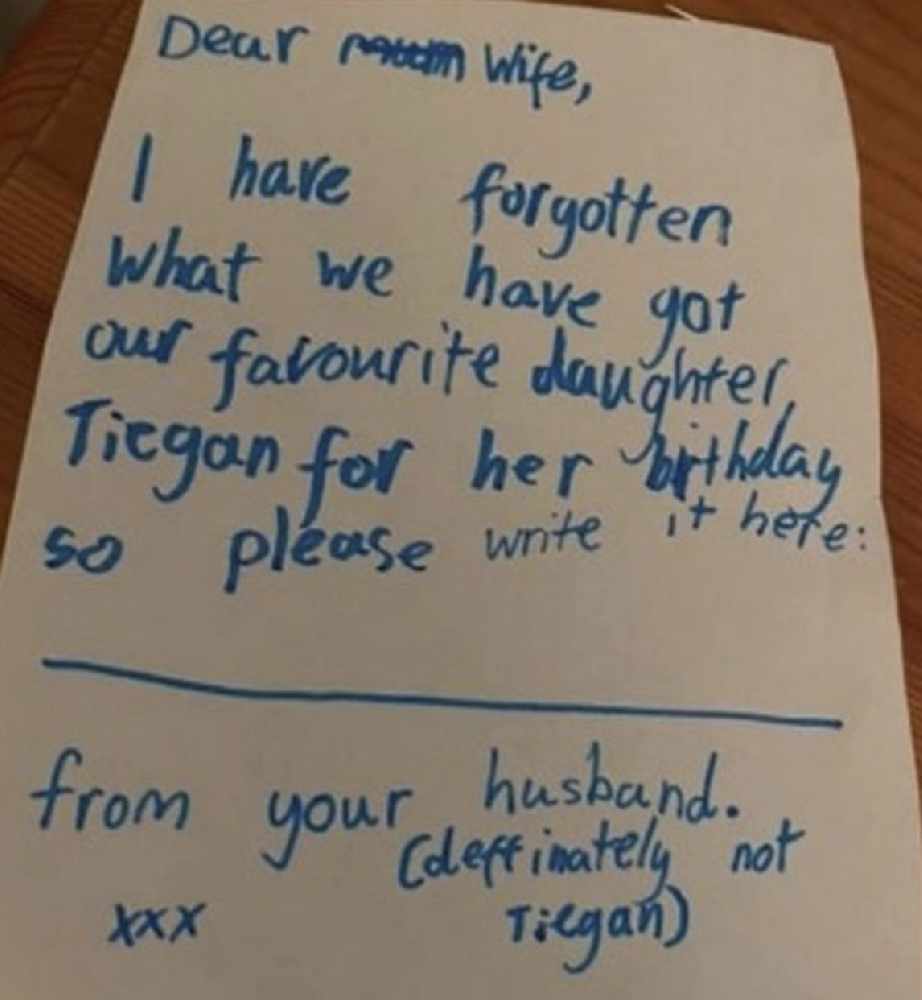 Think we just found the next Bill Gates!
Wednesday, 31st March:
RED FLAG!
Tuesday, 30th March:
Happiness in a clip. The team of one of the tug boats which helped free the #EverGivenShip celebrate. Well deserved. (Via @anasalhajji ) pic.twitter.com/PelHaulgrw

— Bel Trew (@Beltrew) March 30, 2021
The boat memes will be missed but this celebration is great!
Monday, 29th March:
This is the difference perfectly explained pic.twitter.com/2uFWW5gJrY

— Cilla (@cillahope_) March 28, 2021
FACTS!!!
Sunday, 28th March:
Imagine living next door to this family!!!
Thursday, 25th March:
Thanks for all the incredible love and support for my first ever "tiny guitar video". If you'd like to share it or also feel passionately about the topic I'm singing about, please feel free to share it! My profile is public. Happy inside-aversary everybody!

Posted by Becca Olson on Monday, March 22, 2021
The campaign to get Rebecca in the charts is a go!
Wednesday, 24th March:
Gagging over spiders is a new one!
Tuesday, 23rd March:
The sausage of death. pic.twitter.com/a8DcDulfFT

— Miss Potkin (@MissPotkin) March 18, 2021
This woman may have officially lost it with her family!
Sunday, 21st March:
Joe Biden just fell 3 times in a row trying to go up the stairs to Air Force One pic.twitter.com/gTUTckUH32

— Caleb Hull (@CalebJHull) March 19, 2021
You can do it, Joe, oh, no you can't!
Thursday, 18th March:
"are u ok?" NO BILLIE EILISH IS LITERALLY BLONDE pic.twitter.com/PIN6jxf2Sw

— anthony (@H0TLINEBIL) March 17, 2021
The reactions in this thread to Billie changing her hair colour are priceless!
Wednesday, 17th March:
This woman's talents are unreal!!!
Sunday, 14th March:
Confess, do you know all the answers?
Thursday, 11th March:
A special week of #CBeebiesBedtimeStories just for you! ❤️

14th March: @regejean
15th March: @RagNBoneMan
16th March: Felicity Jones
17th March: TBC
18th March: Tom Hardy
19th March: @comicrelief story TBC

Every evening at 6:50pm then streaming on @bbciplayer 🙌 pic.twitter.com/pcw6GrNN6f

— CBeebies Grown-Ups 🎉 (@CBeebiesHQ) March 11, 2021
Who is this really for?
Wednesday, 10th March:
This is the type of news we need right now!
Tuesday, 9th March:
So, you have to be Spanish to be a good teacher now? Noted. Sorry teacher friends!
Monday, 8th March: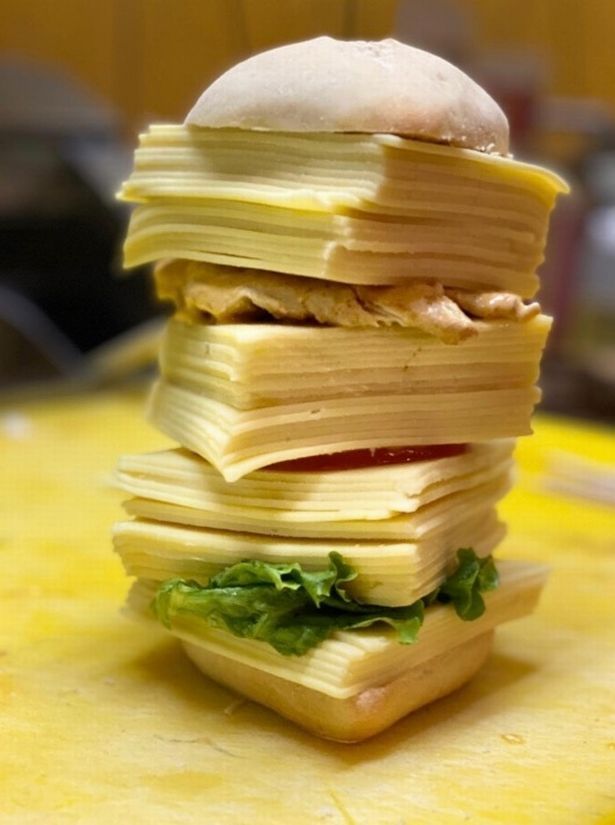 Did you want Nandos chicken with your cheese?
Sunday, 7th March:
THANK GOODNESS SOMEONE FINALLY MADE THIS... Because we are always running into sharks...
Wednesday, 3rd March:
#AccidentalPartridge pic.twitter.com/1XSk4YR1S4

— Accidental Partridge (@AccidentalP) March 2, 2021
A dentist's dream!!!
Tuesday, 2nd March:
This girl will be a future world leader, watch this space!
Monday, 1st March:
Judge's Houses getting a bit deep this year... pic.twitter.com/ojTKFEEWTL

— LADbible (@ladbible) March 1, 2021
THE most dramatic music ever, you'd think it was a Liam Neeson film!
Sunday, 28th February:
Are you also considering getting an Alexa purely so she'll say she loves you?
Thursday, 25th February:
Another busy day making sure I don't end up in the wrong career pic.twitter.com/UitN6mnznE

— Sir Michael (@Michael1979) February 23, 2021
He shoots and he scores AGAIN!
Tuesday, 23rd February:
I feel like lizards are really good at pushups.

— RainnWilson (@rainnwilson) February 22, 2021
This tweet is EVERY THING!
Monday, 22nd February:
Jacinda really had to answer that question!
Sunday, 21st February:
Only in Oman... pic.twitter.com/9Qp99xG9u8

— Rachel Chew (@RachelChew3) February 21, 2021
Rachel Chew the camel commentater?
Thursday, 18th February:
Love these two!
Tuesday, 16th February:
Kelly Clarkson NEEDS to re-record this!!!
Monday, 15th February:
Late Valentines Meal - Prawns & Chips with Meatballs in Gravy and some Cheese by Michael H pic.twitter.com/ZW08vxJS8x

— Rate My Plate (@ratemyplatenow) February 14, 2021
Being single doesn't seem that bad anymore...
Sunday, 14th February:
Please do not spit on me!
Thursday, 11th February:
That noise they make needs to be a ringtone right?
Wednesday, 10th February:
"Everybody's face popped up except mine, mine was a cat" 😸

Texas Court Attorney Rob Ponton says he and his team still aren't sure how the cat filter entered the virtual court room. https://t.co/D1INz5msuK pic.twitter.com/hpa1D1zT5i

— BBC Breakfast (@BBCBreakfast) February 10, 2021
Just in case you weren't sure, he's not actually a cat!
Tuesday, 9th February:
This kid is brilliant!!!
Monday, 8th February:
Do the dogs love it though?
Sunday, 7th February:
Thursday, 4th February:
I don't like it when zoom calls end abruptly so I've added credits. pic.twitter.com/wPtzTYZMIZ

— Michael Spicer (@MrMichaelSpicer) February 4, 2021
Awkward goodbyes will be a thing of the past after watching this!
Wednesday, 3rd February:
Dear @CharlieSimpson I hope you liked my sexy banner https://t.co/txoIoTQIm3

— Nicola Coughlan (@nicolacoughlan) February 2, 2021
When Bridgerton meets Busted!
Tuesday, 2nd February:
Una mujer hizo su clase de aerobic sin darse cuenta de que estaban dando el golpe de Estado en Myanmar. Y pues puede verse como el convoy de militares llega al parlamento. pic.twitter.com/fmFUzhawRe

— Àngel Marrades (@VonKoutli) February 1, 2021
There's being oblivious and then there's this!
Monday, 1st February:
The Jimmy Fallon laugh is next level!
Sunday, 31st January:
It can be very difficult to tell the difference between certain animals. Here's what to look for pic.twitter.com/eMRLb3wkcV

— Sir Michael (@Michael1979) January 30, 2021
Because who doesn't confuse crocodiles and horses regularly?
Thursday, 28th January:
Most pointless but best prank ever!
Wednesday, 27th January:
This woman speaks facts!
Tuesday, 26th January:
Does anyone feel he missed some countries out?
Monday, 25th January:
What do you mean teachers don't live at school and have real names?
Sunday, 24th January:
The estate agent said we just had to wait for more interest.

But I thought...what if I make a dumb joke advertisement for it?

Which was how Sam and I invented the genre of 'property comedy' / propcom.

Hope you like it.

2/4 pic.twitter.com/sgrUq548gG

— Sanderson Jones (@sandersonjones) January 20, 2021
Did he mention it comes with a pool?
Thursday, 21st January:
Anyone else thinking twice about going in the sea now?
Wednesday, 20th January:
beautiful celebrity makes gruelling confession whilst being heavily sponsored pic.twitter.com/F5VwVDI25O

— Harry Trevaldwyn (@harrytrevaldwyn) January 18, 2021
Wouldn't be surprised if this actually happened for real!
Tuesday, 19th January:
Parents take note!
Monday, 18th January:
All of a sudden our lack of languages doesn't seem so bad...
Sunday, 17th January:
Not all heroes wear capes!
Thursday, 14th January:
Guilty of saying this...
Wednesday, 13th January:
Happy 4 year anniversary to when I flew to Edinburgh to surprise Finlay and he flew to Paris to surprise me and this is why we don't do surprises anymore pic.twitter.com/ZBJ4jCNZ4i

— Salma Saade 🇵🇸 (@SalmaSaade) January 12, 2021
When you can't get someone to answer your texts and then there's these two...
Tuesday, 12th January:
Just go with "misc" it's much easier to spell too!
Monday, 11th January:
Who says Tik Tok isn't educational?
Sunday, 10th January:
Sign us up!!!
Thursday, 7th January:
Keeping things normal for the kids (again) pic.twitter.com/RB24UlMbM8

— Simon Brodkin🎤🚌 (@SimonBrodkin) January 6, 2021
The parent-teacher conference should be interesting!
Wednesday, 6th January:
Next time someone says you're bad at languages, show them this!
Tuesday, 5th January:
Brutal but hilarious prank!
Monday, 4th January:
Time for this week's Big Debate. Everyone's been arguing about this for months but hopefully this will settle the matter once and for all 👍 pic.twitter.com/pAqkkHd8Nb

— Sir Michael (@Michael1979) January 3, 2021
That settles it then, horses will NOT be fire fighters!
Sunday, 3rd January:
here's @BBCSimonMcCoy looking back at the best bits of 2020 #happynewyear pic.twitter.com/eS3rnpZH91

— Chris Fox (@thisisFoxx) January 1, 2021
Long story short 2021 better be FULL of highlights and best bits!
Wednesday, 30th December:
Vegans, as soon as they dump some hot sauce on burnt cauliflower: pic.twitter.com/MmD0MyxHaQ

— AC Tatum 7/21/21 (@actatumonline) December 29, 2020
This kid has great taste!
Tuesday, 29th December:
2020 resumido en 11 segundos 🤯@SofiaEllar pic.twitter.com/nKClI3FDtu

— Marina🦁 (@Marinadelrey16) December 23, 2020
Karma for filming a super cheesy couple video?
Monday, 28th December:
Tuck Tucker, the animator and director of SpongeBob SquarePants sadly passed away, but what a legacy he has left behind!
Sunday, 27th December:
Can your car do this?
Wednesday, 23rd December:
I have a lot of time for this level of trolling pic.twitter.com/VEkMbbTDEl

— James Longman (@longers1) December 22, 2020
Anyone else rapping along?
Tuesday, 22nd December:
Best vox pop on Christmas and Tier 4 restrictions on @BBCNews tonight. 😂 pic.twitter.com/cCV1A8mZhb

— Simon Thomas 💙 (@SimonThomasTV) December 21, 2020
The UK has now implemented a four-tier system, where tier 4 means they can't visit other households, turns out it isn't all bad news though...
Monday, 21st December:
Sunday, 20th December:
Santa Claus will be coming to town this year, Dr. Anthony Fauci says.

"I took care of that for you," he says. "…I took a trip up there to the North Pole; I went there and I vaccinated Santa Claus myself. I measured his level of immunity, and he is good to go." #CNNSesameStreet pic.twitter.com/CNJ520XTew

— CNN (@CNN) December 19, 2020
Good news, Santa has had the vaccine!
Thursday, 17th December:
Always have your mic on mute... Or blame the dog... Or blame a chair!
Wednesday, 16th December:
Yes, it happened sports on the show... Mostly because of the washing machine!
Tuesday, 15th December:
We will try and not play 'WAP' for you...
Monday, 14th December:
You'll never forget your mask again!
Sunday, 13th December:
It is all about that seabass...
Thursday, 10th December:
Celebrity chef Nigella Lawson needs to stop!!!
Wednesday, 9th December:
📖 @ReeseW
📖 @DrewBarrymore
📖 Margaret Thatcher
📖 Nicole Kidman
📖 Phoebe Waller-Bridge
📖 @RealChalamet
📖 Meryl Streep@chloefineman shares an impression-filled reading of "'Twas The Night Before Christmas" 🌙🎄 #FallonTonight pic.twitter.com/8GnEgIIuUv

— The Tonight Show (@FallonTonight) December 9, 2020
This sounds just like Drew Barrymore!!!
Tuesday, 8th December:
We all know Dad jokes are bad, but Uncle jokers are next level!
Monday, 7th December: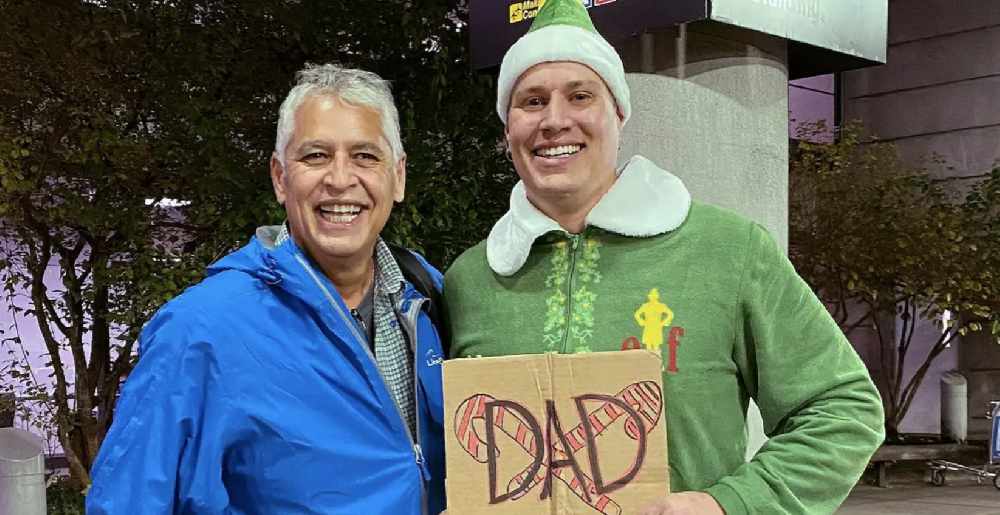 What a hero! Dressing as Buddy The Elf to meet your biological Dad for the first time takes guts... Also great legs to rock the tights!
Sunday, 6th December: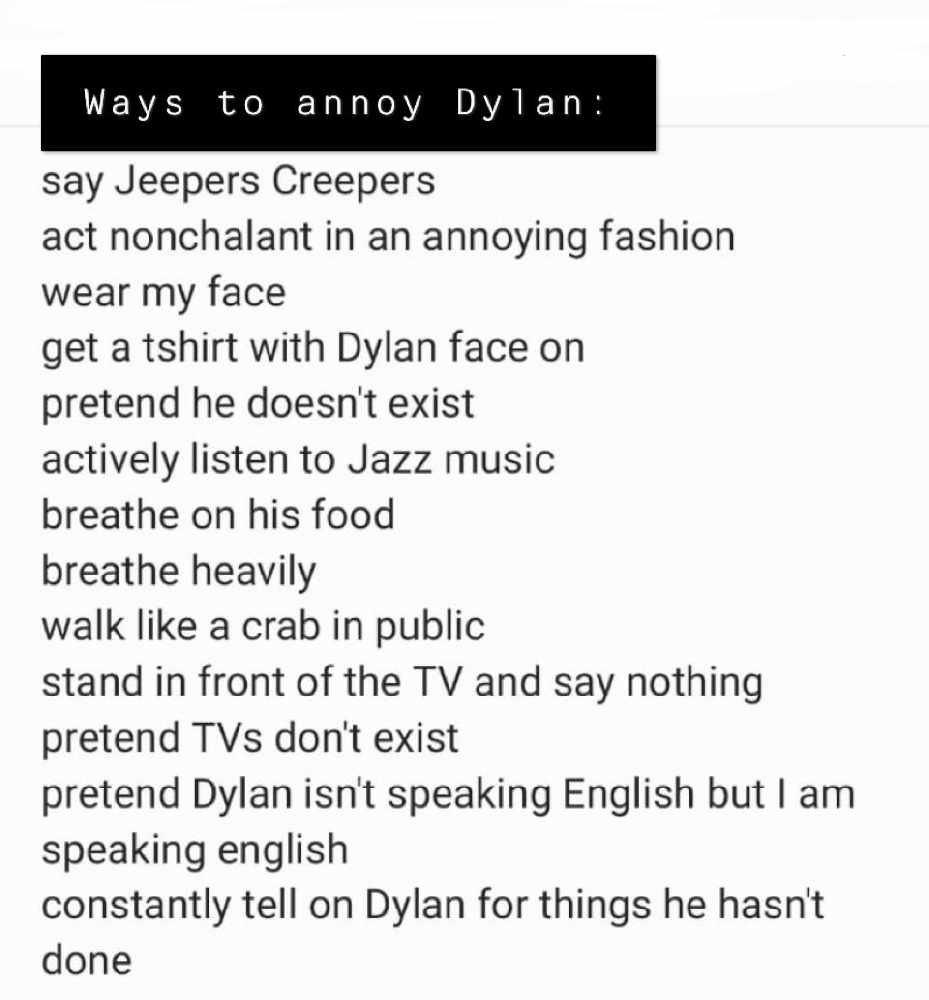 This is taking annoying your sibling to ANOTHER level!
Thursday, 3rd December: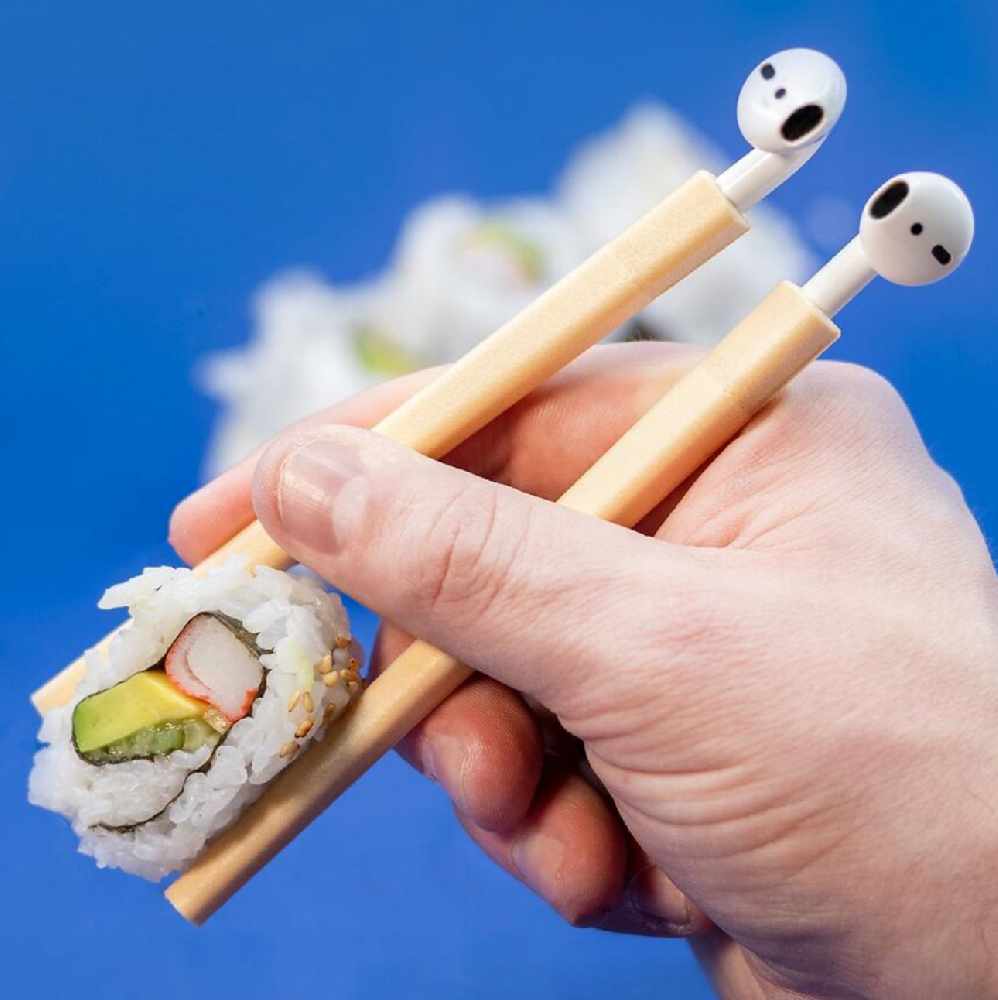 Because eating sushi without listening to music is so hard???
Wednesday, 2nd December:
Does anyone else want to buy a bagel purely so you can ask for a 'bagle' in the shop?
Tuesday, 1st November:
Imagine living next door to this family!!!
Monday, 30th November:
when you need to confirm you're not a robot pic.twitter.com/nueeljlewl

— Stevie Martin (@5tevieM) November 29, 2020
Definitely a robot...
Sunday, 29th November:
We have just been schooled by a child!
Thursday, 26th November:
Keep the dancing to the professionals!!!
Wednesday, 25th November:
I've never planned a better party than the one I planned when I was 8 pic.twitter.com/oFr1vaqHSN

— Emily Flake (@EmilyFlake) November 23, 2020
Sorry I was five minutes late for the scheduled giggles!
Tuesday, 24th November:
Imagine being his neighbours...
Monday, 23rd November:
You will never look at strawberries in the same away again!
Sunday, 22nd November:
Don 't worry Billie your job is safe!
Thursday, 19th November:
The way he says "have a great day" sounds so creepy!
Wednesday, 18th November:
His smile when he tells the story, priceless!
Tuesday, 17th November:
Did we really need a film about this?
Monday, 16th November:
Guilty of saying he does sound like Niall Horan!
Sunday, 15th November: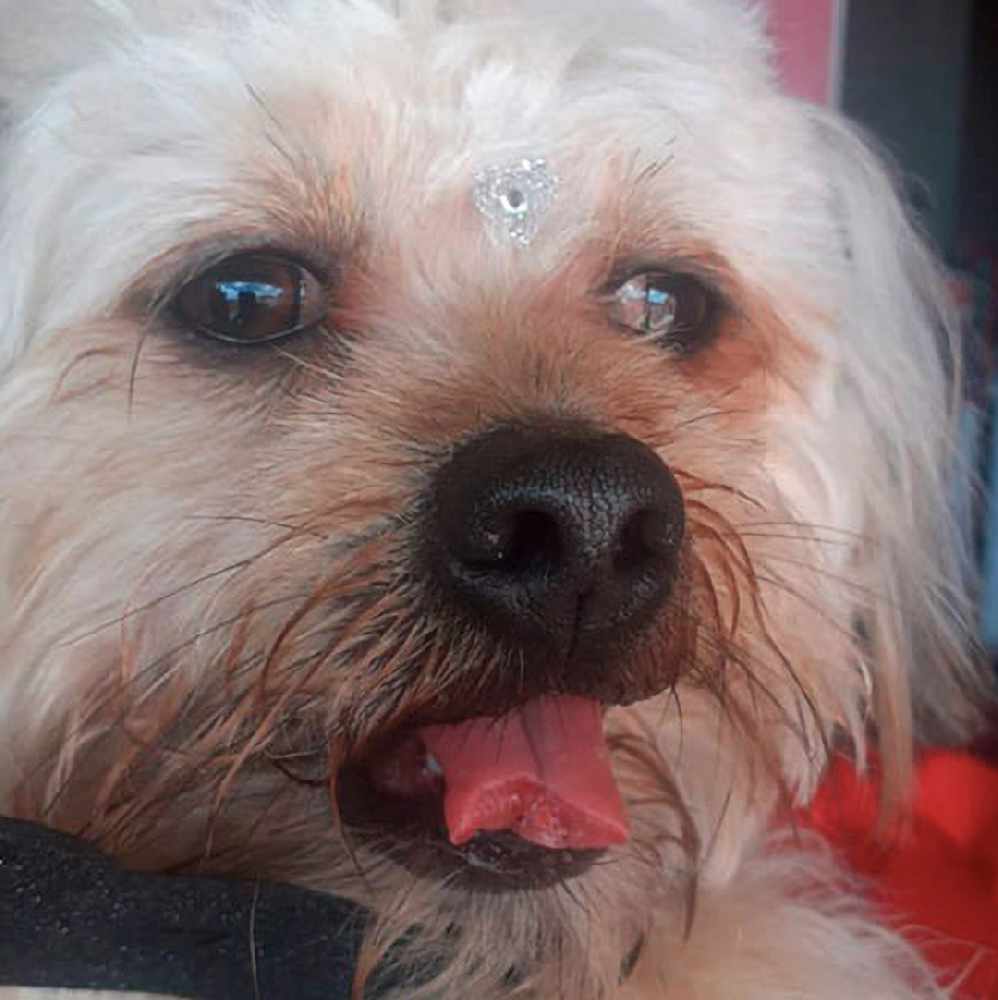 This is Scott the dog... Not the most conventional name... The dog groomer accidentally chopped off some of his tongue!
Thursday 29th October:
Creepy but a great game... Siblings or dating?
Wednesday, 28th October:
When you for a second think they're actually related... Just on-screen family... Checks Google one more time!
Tuesday, 27th October:
Demi is that you???
Monday, 26th October:
Lizzo shares update on new album:

"I have a bunch of songs, and I'm excited about them. But I feel like I have to write 3 or 4 more...I need to write the songs that are on my heart." pic.twitter.com/NZdncCxASx

— Pop Crave (@PopCrave) October 26, 2020
Anyone else getting triggered by the eating?
Sunday, 25th October:
Bruno Mars never sounded so cool!
Thursday, 22nd October:
Charlie Puth once again showing us how talented he is!
Wednesday, 21st October: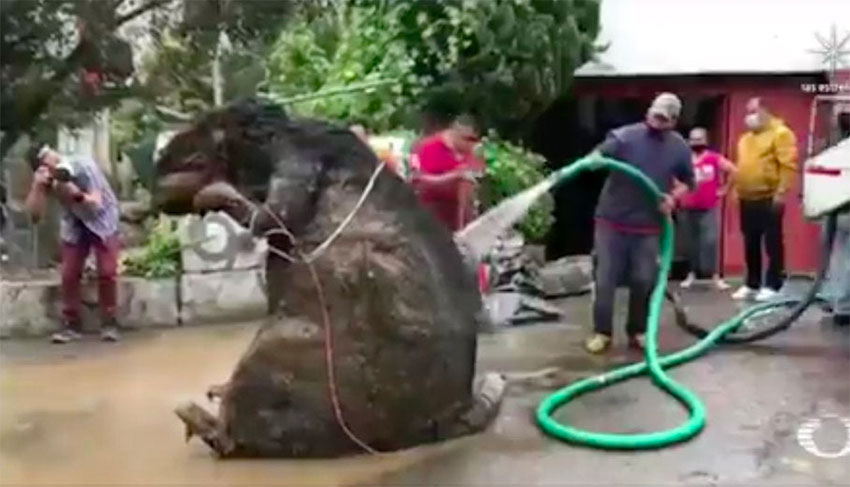 Hands up who thought this was a real rat at first!
Tuesday, 20th October:
You guys!! It's a Legally Blonde Reunion. 🎀 We laughed, we cried and we may or may not have done the bend & snap for old times sake! 💅🏽 Join me and the #LegallyBlonde cast tomorrow on the @hellosunshine YouTube channel! PS: Don't you want to see if Elle & Warner finally make up? pic.twitter.com/dNsHg0F5Nl

— Reese Witherspoon (@ReeseW) October 19, 2020
You will be saying 'bend and snap' for the next week now!
Monday, 19th October:
Think how sweaty this would be in the desert!
Sunday, 18th October: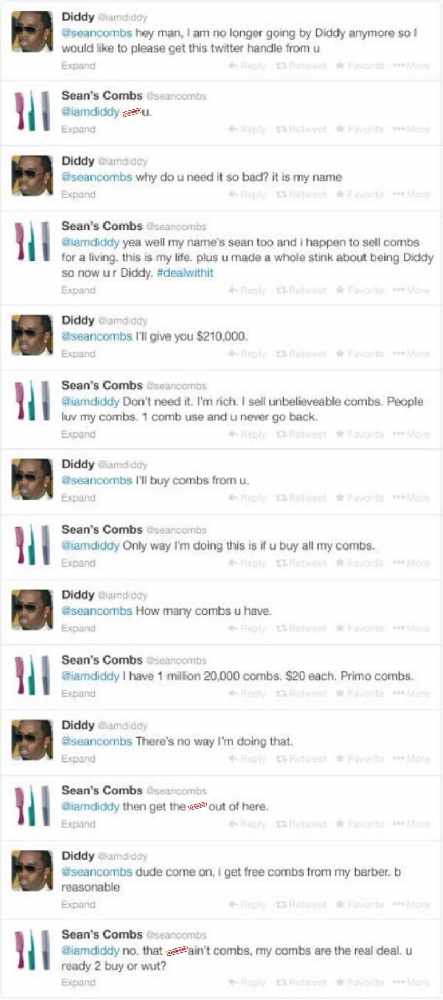 That's a lot of combs!
Thursday, 15th October: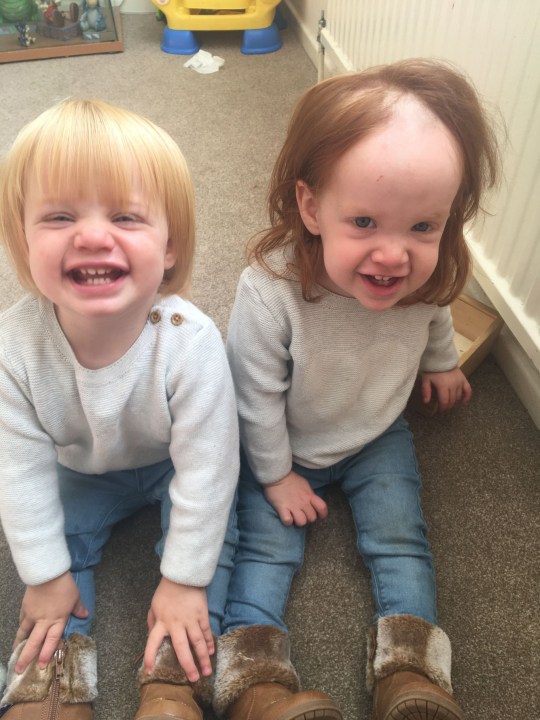 Don't leave hair removal cream in reach of children, EVER!
Wednesday, 14th October:
This is all teachers will be saying in November!
Tuesday, 13th October:
Just received this rollercoaster of an email from one of my professors pic.twitter.com/6vGfiRNFI9

— decent pigeon (@decentbirthday) October 12, 2020
When you thought you were having a bad day and then you saw this!
Monday, 12th October:
The support group we all need during the pandemic!!!
Sunday, 11th October:
Premiere Trump Thank you for giving me fantastic head for the last four years. pic.twitter.com/rsQh6pluFM

— Borat (@BoratSagdiyev) October 9, 2020
Maybe the best Twitter account ever?
Thursday, 8th October:
Just in case you wanted to hear The Draco Malfoy song again...
Wednesday, 7th October:
When you realise you have a lot in common with Donald Trump; both dye hair, both had Coronavirus and both know nothing about science... You can't be immune if you have the virus!
Tuesday, 6th October:
This girl couldn't be more wrong!
Monday, 5th October:
Casual 48 hours at @hifmradio...@jonnyborrows showered when he went round to the boss' house (don't ask) and I sat on the floor and apparently conducted a photoshoot with @r_banks' dog! pic.twitter.com/SF2HPOLjfT

— Rachel Chew (@RachelChew3) October 5, 2020
Nothing to see here just sat on the floor taking photos of Robin's dog instead of taking to him!
Sunday, 4th October:
Three guys you wouldn't invite to a party!
Tuesday, 29th September:
Clearly, these lad's are in REALLY happy marriages, hence spreading the joy and well wishes!
Monday, 28th September:
Joined this residents group chat recently. I don't live there but I think I'm close to making some new friends already 👍 pic.twitter.com/qKG5FAiUC9

— Sir Michael (@Michael1979) September 27, 2020
NEVER let Michael join the group chat, ever!
Sunday, 27th September:
Karen really is the gift that keeps giving!
Thursday, 23rd September:
Play this next time you're in a bad mood!
Wednesday, 22nd September:
Just in case you forgot, WEAR A MASK!
Monday, 21st September:
Matt Hancock letting the bbc know that it's very good to have him on. pic.twitter.com/QVYbSpiOaV

— Steve Johnson (@SteveJ2403) September 18, 2020
The UK's Health Secretary showed of his oldest side, what a guy!
Sunday, 20th September:
Just when you feel The Rock is just like all if us, he rips off a gate...
Thursday, 17th September:
Maybe the best advert ever?
Wednesday, 16th September:
Yep, very guilty of saying most of these phrases in 2020!
Tuesday, 15th September:
Turns there are Directioners just as passionate as me!
Monday, 14th September:
Just when you thought you couldn't love Lewis Capaldi anymore he creates this!
Sunday, 13th September:
We get some help with weekend weather from the God of Thunder himself, Chris Hemsworth! #9Today pic.twitter.com/YsfCxADIiD

— The Today Show (@TheTodayShow) September 11, 2020
Can Thor always do the weather please?
Wednesday, 9th September:
Lewis Capaldi is an absolute lad! Who is going to buy a T-Shirt after watching this clip from 'Who Wants To Be A Millionaire'?
Tuesday, 8th September:
This is me trying not to go over my syns on @SlimmingWorld https://t.co/VsDUMWhjHB

— Rachel Chew (@RachelChew3) September 7, 2020
When you have no self control and will even eat butter with the wrapper on!!!
Sunday, 6th September:
Play this to anyone says you're too old for Disney!
Thursday, 3rd September:
You're welcome @VisitScotland pic.twitter.com/UiZ9tUspLS

— Stuart Kenny (@StuartKenny) September 2, 2020
If yu're feeling down about the airports still being closed, this video should make you feel grateful for the gorgeous weather we get here in Oman!
Wednesday, 2nd September:
This old clip from a home improvement programme has started recirculating and people can't get enough of this guy's reaction. Safe to say he is NOT a fan of the bedroom!
Tuesday, 1st September:
Who would keep this in their cupboard???
Sunday, 30th August:
Who needs dentists when you have friends like this? Nahhh I will stick to the dentist thanks!
Thursday, 27th August: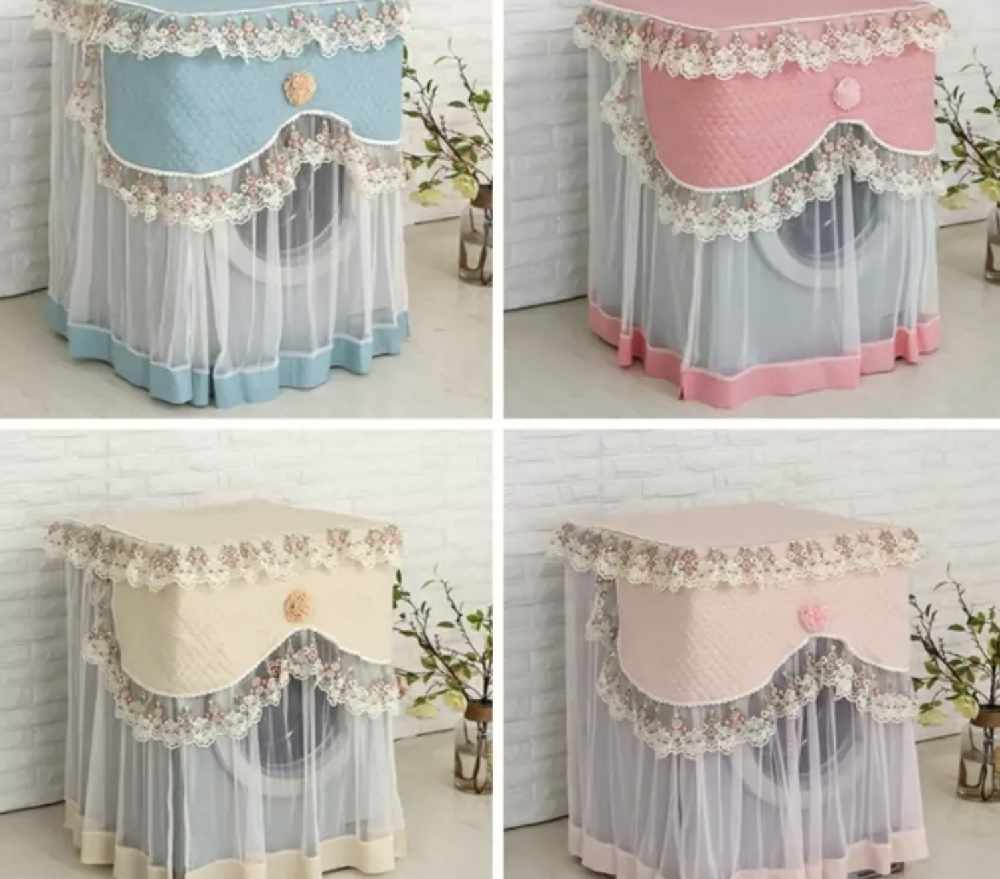 Some people are dressing up their washing machines... This is not even a joke! (Photo Credit: Wish)
Wednesday, 26th August:
Not everyone is keen on going back to the office... But don't do this!!!
Tuesday, 25th August:
I wish my family was this nice...
Monday, 24th August:
The reason why I did a seal impression on-air... I haven't lost it, yet!
Sunday, 23rd August:
I am loving this man's singing Tik Toks, don't worry I won't sing along!